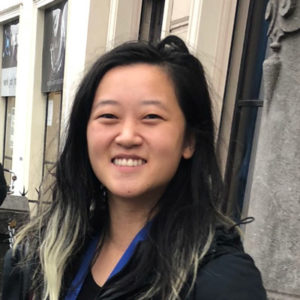 Abby Sun is the curator of the DocYard, a screening series of creative nonfiction for the greater Boston area. She has served on panels for the National Endowment for the Arts, SFFILM, Center for Asian American Media, the LEF Foundation, the IDA's Getting Real conference, and other filmmaker funding and support organizations, and has been published in Film Comment, Filmmaker Magazine, Hyperallergic, and MUBI's Notebook. Her latest short film, "Cuba Scalds His Hand" (co-directed with Daniel Garber) premiered at Maryland Film Festival in 2019. Abby previously held positions as the senior editor for Nat. Brut and programmer for True/False Film Fest and Hot Springs Documentary Film Festival. She grew up in Columbia, MO, and is a graduate student in Comparative Media Studies at MIT.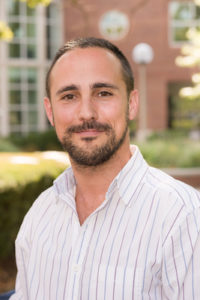 Dr. Carlo Annelli completed his doctoral studies at the University of Wisconsin-Madison and joined the faculty of Truman State University in the Fall of 2017. He currently teaches Italian language, literature and culture as Assistant Professor of Italian in the Department of Classical and Modern Languages. He is the author of Figurati! An Economical Approach to Elementary Italian (2019), an innovative textbook provided free to students enrolled in Italian 101 and 102. Outside of the classroom, he manages the Cineteca Italian film series. His most recent publication on cinema, "Teachers, Students and Social Margins on the Italian Screen," is forthcoming in the peer-reviewed journal Italica.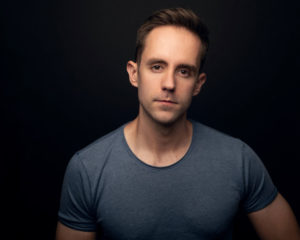 With a passion for classic film, Chad collaborates with the families of stage and screen legends to shine a light on their legacy and to bring their work to a new generation. Chad holds a Master of Fine Arts in Acting from The Actors Studio Drama School in New York City and attended the University of Southern California's School of Cinematic Arts. Chad is a Shubert Foundation Scholar and received an award in screenwriting from AmazonStudios. He serves as a contributing reviewer and social media manager for Film Review, a historic UK film publication. Chad is also an estate agent for the legacy of Vincent Price. Be sure to follow Vincent on social media @MasterofMenace !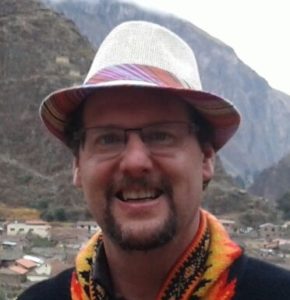 Dereck Daschke is a Professor of Philosophy & Religion at Truman State University and sits on the editorial board of the Journal of Religion and Film, for which he has covered the Sundance Film Festival. Each semester he demonstrates for his students how Field of Dreams is the most religious movie ever made. His top five favorite films are 2001: A Space Odyssey, Twelve Monkeys, Rushmore, Being John Malkovich, and Monty Python and the Holy Grail. He will be offering PHRE 260: Religion and Film next semester, Fall 2020.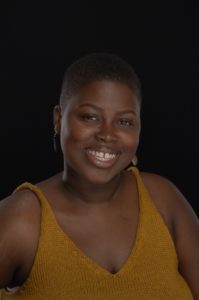 Tiana is a filmmaker, writer, and performer and loves short films and episodic content. When between projects she turns to visual art and poetry of current and past artists for comfort and inspiration. Tiana's lifelong goal is to create and consume art with an open heart.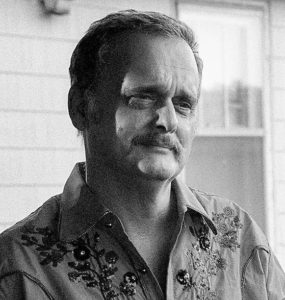 Tom Stockman has been the editor for 12 years of We Are Movie Geeks.com, a movie news and review site. Tom has written about film for The St. Louis Globe Democrat and Horrorhound Magazine. In St. Louis, Tom has hosted talks about film at The Missouri History Museum, Webster University, and various Cinema St. Louis events.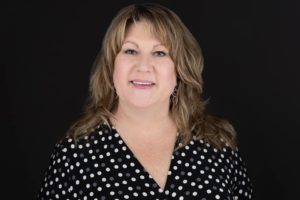 Having lived in the St. Louis Metropolitan area my whole life, I absolutely love hanging in
theaters throughout St. Louis to live out my passion – or as my family and friends call it – My
OBSESSION – viewing and chatting about movies!
My home base is on the east side of the mighty Mississippi in Belleville IL – but I frequent the
fantastic city of St. Louis daily – whether catching a sneak peak of a new film, interviewing the
stars as they stroll through town, or covering a red carpet event for both commercial and
independent films locally too.
You can also catch my reviews and my pick for Movie of the Week every Saturday on the
SHE SAID, HE SAID SHOW from 10 a.m. to Noon with Kelley Lamm-Montgomery and
Gordon Montgomery on KFNS AM 590 THE FAN.
A graduate of Lindenwood University with a BA in Corporate Communications, my day also
includes being Principal & Creative Director of KCMG | Kaiser Communication & Marketing
Group, LLC.
My two greatest achievements in life are my two girls – ages 30 and 20 – who have made my life
the most incredible journey possible – and who cheer me on each week – as I share my thoughts
on the latest new film releases ~ both in theaters, and digital releases too, as I give you the
opportunity to chat with me about your views of the films too @ matineechat.com, @ Matinee
Chat with Kathy Kaiser on Facebook or @matineechat on Twitter! Please visit my social
media forums and click on the reply sections to share your thoughts with me too, as that's what
Matinee Chat is all about!