Prakash Younger is Associate Professor of Film Studies at Trinity College, Hartford, where he founded the Film Studies Program and served as faculty sponsor of the Trinity Film Festival, now heading into its 11th year. He has published a book on the 1930s films of Jean Renoir, and is currently working on a book that applies the principles of rasa aesthetics to popular Hindi Cinema.
filmfreeway.com/TrinityFilmFestival
trinfilmfestival.org
facebook.com/TrinityFilmFestival
Winners LIST for TSUFF 2021!
WITH COMMENTS FROM OUR JUDGE​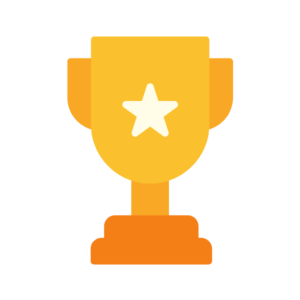 Geraldine Page Award for Best Acting, TSUFF 2021: Facets
"Facets is a thought-provoking and suspenseful piece of conceptual art anchored by two beautifully-wrought performances."
Best Editing, TSUFF 2021: Duck Race
"Duck Race is a deadpan Wes-Andersonian cartoon filled with winsome sight gags deftly set up by the editing." 
Best Director, TSUFF 2021: Greg
"It is impossible not to fall hard for the auto-refreshing optimist Greg, which is what his deadpan foil Kaya and the audience do by the end of this meticulously-crafted film. Adriana Colina is an auteur in the making."
Best Screenplay, TSUFF 2021: Blood Brothers
"The script and performances of Blood Brothers pounce on and riff hilariously on every micro-beat of its dark-humored premise."
Best Cinematography, TSUFF 2021: Summertime
"Lyrical and philosophical, the questioning dialogue on the soundtrack resonates with and against Summertime's exquisite images of friendship."
Best Sound, TSUFF 2021: Into the Black
"Droll and funny, Into the Black's tone-shifting blend of post-Cold War noir, mumblecore, and low-fi realism is held together by finely-articulated sound work."
$500 THE VINCENT PRICE BEST PICTURE AWARD!!!
The Vincent Price Best Picture Award, TSUFF 2021: No Pain No Gain
"Sincerity and poetic story-telling define Markesha Cooper's memoir-film of her struggles and her journey; in the end, the voice on the soundtrack intertwines with the voice behind the images to make manifest the rare quality of resilience."
Once again, congratulations to all winners and thank you so very much for participating in attending our festival.
See You Next Time!
Follow the Truman Film Festival on social media ( below ) and check this website for updates!